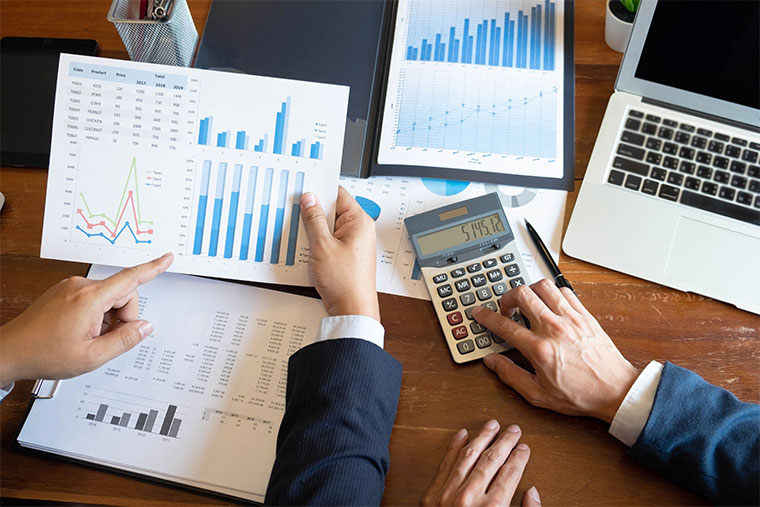 At Grant & Pottackal, P.C., we provide a wide variety of accounting, tax and other business services tailored to meet the needs of our clients. Since 1995, our Wellesley based accounting firm has been staffed with highly skilled and trained professionals that cater to a wide variety of clients ranging from small to medium size businesses, not-for-profit organizations, fiduciaries and individuals. Our accounting and business services include financial reporting, financial management assistance, guidance in entity selection, advisory services for new and existing entities, bookkeeping and payroll services. We provide a range of tax services including planning and return preparation, IRS and state tax agency representation.

Our firm is Peer Reviewed under the guidelines established by the AICPA.
With our principal's combined experience exceeding 60 years, we are well suited to provide our clients with sound guidance for their accounting, tax and other business service needs.  Our team aims to assist our clients to remain in compliance with their reporting requirements, maintain sound financial management practices, and with the maintenance of their accounting and management records. Our expertise in this area is one of the pillars of our firm.  We would welcome the opportunity to discuss how we can help your organization.
At Grant & Pottackal, P.C., we give the same attention to all clients, no matter how large or small. The accounting, tax preparation, and other business services we provide are tailored to the unique needs of each client, ensuring the best possible results and maximized returns. Our firm remains on the cutting edge of tax law and financial trends. We continually adapt to the ever-changing world of tax law and accounting.